Reduce Stress & Anxiety With Scratch Painting!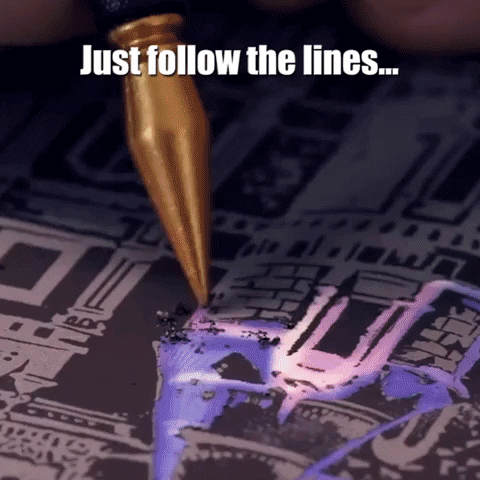 Scratch Painting is easy to do and If you love art or are just looking for an activity to drink wine and enjoy life Scratch Painting for you! Easy enough for beginners or even super-skilled artists!

Simply follow the lines, and reveal the stunning colors and design waiting beneath the surface.


We have both premade paintings or blank canvas booklets!



Relaxing:
Scratch Painting takes your mind off of your busy lives, allowing you to relax and just enjoy the moment.

Stunning Enough To Hang:
When you have finished your amazing scratch painting, toss it into a frame and put it somewhere everyone can see!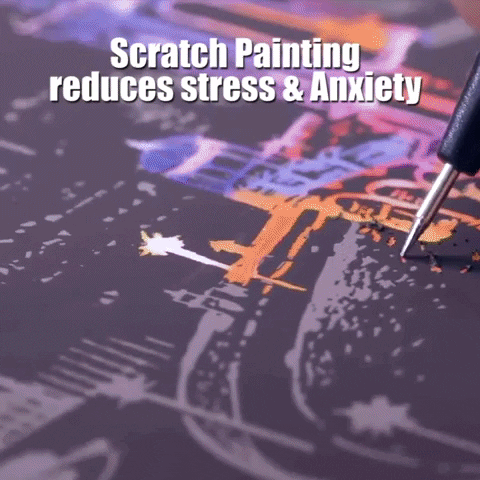 For all Ages:
Scratch Painting is enjoyable for all ages, get your kids off the screens and let the get creative with our blank canvas booklet. If you don't feel like following the lines and want to create your own wonderland we have a booklet that lets you do just that!

Easy To Use:
With every scratch painting, there is a stylus included, perfect for tracing or making your own art.




Scratch Painting Kit Contents:
- 1 x scratchboard of your choice
- 3 x Scratch Tools
- 1 x Repair fluid (You can scratch them again)
- 1 x Sweeping Brush